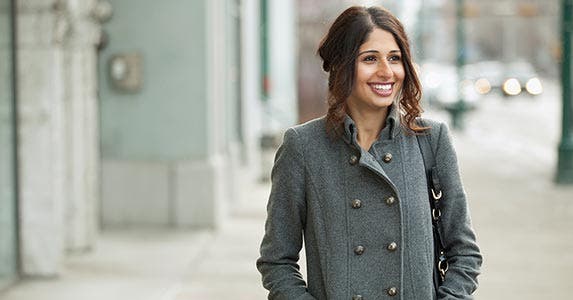 As rising fees continue to fuel misgivings about banks, consumers are turning to an alternative: credit unions. According to the Credit Union National Association (CUNA), the number of members throughout the country grew to 110 million in 2017, a record high.
While there are plenty of perks to joining a credit union, there are some downsides, too. Consider the pros and cons before opening a credit union checking or savings account.
Pro: Credit unions have superior service.
"Credit unions are cooperatives owned by their members," says Pat Keefe, a spokesman for CUNA. "Their mission is to provide their members with affordable financial services—not to gouge them as profit centers."
That mission leads to very satisfied members, too. In the American Customer Satisfaction Index Finance and Insurance Report for 2017, credit unions beat banks, with customers rating their overall satisfaction at a score of 82 out of 100, one point greater than the banking average.
Con: Credit unions have limited eligibility.
Unlike banks, consumers cannot open an account at any credit union they choose. Many credit unions cater to specific geographic areas, employee groups, associations or religious or fraternal affiliations.
However, Greg McBride, CFA, Bankrate's chief financial analyst, says joining a credit union has gotten much easier.
Pro: Credit unions offer lower interest rates.
McBride says credit unions traditionally pass on the savings from their not-for-profit status, offering customers higher rates on savings accounts and lower rates on loans and credit cards.
"If you have a balance on your credit card and you're looking to transfer for a lower interest rate, credit unions offer very competitive rates," McBride says. Here's where to find the best low-interest credit cards.
Con: They also offer fewer rewards.
For consumers who pay off their balances in full each month, McBride recommends expanding the search for a credit card rewards program with a bigger payout.
Banks appear to have cornered the rewards market. "The credit card market continues to be dominated by large national bank issuers that often have generous reward programs and sign-up bonuses," McBride says.
Pro: Credit union accounts have fewer strings attached.
While many account holders at banks have been forced to adjust to higher minimum balance requirements, 76 percent of the institutions surveyed in the 2016 Bankrate Credit Union Checking Survey had no minimum balance requirements to avoid fees.
Con: They also may have fewer bells and whistles.
Richard Hunt, president and CEO of the Consumer Bankers Association, says larger banks have greater resources at their disposal, allowing them to make investments in emerging technologies sooner than credit unions can. But the gap is narrowing. Still, the big bank down the street may offer a more muscular online banking site or more refined mobile payments options.
Pro: Credit union fees are lower than at most banks.
McBride says many credit unions have some flexibility in how much they charge, and many of them aim to keep costs low for their members.
Con: Those fees are rising.
While fees may be lower, that doesn't mean they will always be inexpensive. "Credit unions are not immune from some of the same regulatory pressures that have led banks to eliminate free checking and raise fees," McBride says.
In a year-over-year comparison, the average nonsufficient funds fee grew from $26.78 in 2015 to $26.96, according to Bankrate's 2016 Credit Union Checking Survey.
Pro: Credit unions have shared ATMs and branches.
While big banks advertise the convenience of the ATM or branch around the corner, some credit unions have joined forces to offer their members the same easy cash access.
The CO-OP ATM network includes almost 30,000 surcharge-free cash machines and more than 5,000 shared branches around the country.
Con: Not all credit unions are created equal.
While sharing branches and ATMs helps many members, joining a credit union does not guarantee you'll enjoy access to the network. Of the nation's 50 largest credit unions, 35 belong to the CO-OP network, Bankrate's credit union survey found.
While many of the remaining credit unions belong to other networks, three have no network affiliate at all.